3-d printed food to end world hunger →
Amazing! We are now creating that will create any food you want… Just like in Star Trek!
http://mashable.com/2013/05/06/billboard-message-ch... →
How to boost self-esteem! →
8 simple habits to change the way you feel about yourself. Very good reading!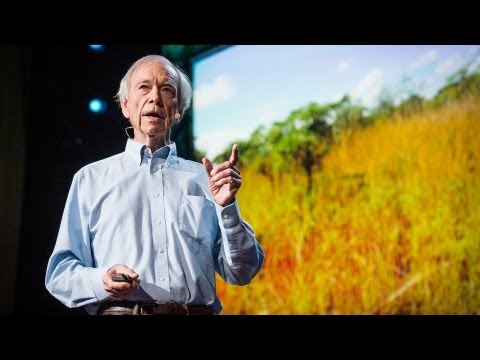 "An estimated 5 million Americans are already using wearable devices to sync..."
– Who Really Owns Your Personal Data?: Critical Eye : Details (via infoneer-pulse)
MIT Expert: New Tech Means Bomb Amputees Could Run... →
engineeringisawesome: "I'll make the following claim: If a person has lost a leg in this Boston attack — if they're motivated and generally healthy and reasonably athletic — they could, given current technology, they could walk or run across the finish line at the Boston Marathon this time next year." Making that bold statement is Hugh Herr, the renowned prosthetics and assistive technology...
A good article about tech companies →
IT made the world greener →
So good with IT!
http://www.wired.com/opinion/2013/02/moonshots-matt... →
http://www.gpsworld.com/berg-insight-lbs-revenues-i... →
Vijay Kumar: Robots that fly ... and cooperate →
Nice little robots.  I especially like the idea of having them collaborate to build huge lego models…
http://m.io9.com/5971328/the-most-futuristic-predic... →
Woaw ! So many wild sci-fi predictions from my childhood are actually becoming reality. This really creates opportunity for loads of thrilling new business models… Cool !
Earthquake buddy →
Great idea. I love it!
IBM Will Flourish In Any Economic Environment -... →
smarterplanet: But IBM plays a critical role in the operations of the largest, most well-known companies in the world, by enabling them to more efficiently deliver their products and services to the end consumer. It's just that we don't really hear their name anymore. But IBM is a leader in the IT Consulting space and they have evolved into the largest, if not the best provider of technology to...
http://www.nytimes.com/2012/09/22/opinion/nocera-ha... →
Very true
http://fatasmihov.blogspot.sg/2012/09/can-you-spare... →
Business Insider - vc opinion on new startups →
A senior VC from Sequoia is shocked that most entrepeneurs focus on consumer market, and so few on entreprise market. And actually he's got a point: I spent most of my career in the entreprise market and on in one firm that I started we ventured into consumer market … never again ! It's much easier to work, and sell to a higher margin if you have professional clients. In short they don't...
Pi-hundred million people live in the U.S. →
proofmathisbeautiful: If you are a fan of the number pi, you'll love this: The U.S. Census Bureau announced that the American population reached 314,159,265 Tuesday.
Amazing quantum camouflage →
Now we even are making camouflage overall that are based on quantum mechanics so they can bend light… Like in the movie "predator"… Amazing ! Technology goes so fast that many sci-fi movies from the 80s are already out-of-date…
Question is: Will you be able to see sidecars owners in the google glasses that can be ordered today?
Side Car →
A fantastic business idea around this app launched today in san Francisco: we are basically talking about a mix between car sharing and public transport. Hoppefully with the side effect of reducing traffic congestion…. Whishing them the best of luck.